See Jeanette speak or attend her weekend Seminar!
Live Virtual Mentorship class! Offered for the 1st time in 3 years!
June 7th, 14th, 21st, 28th and recorded to review if you cannot attend live!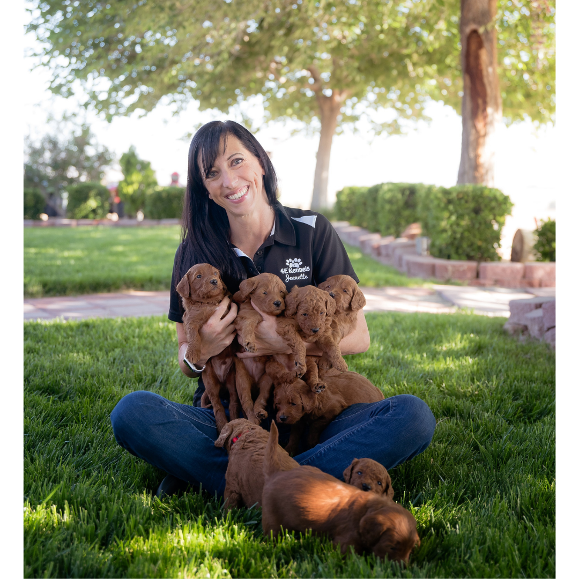 Welcome!
I have created a program that is all inclusive, something that cannot be found anywhere else.
Puppies are raised to believe in themselves and be the best they can be through guiding emotional responses, meeting their innate needs in order, building confidence through intentional and purposeful curriculum and handling that aligns to their sensitive developmental benchmarks and lastly evaluating each puppy prior to placement to ensure their voice is heard and they are honored and respected not only with their breeder but with their new human as well.
Empowering breeders to be able to stand in their own space and run their programs as a professional will change the face of breeding. By aligning breeders by a common code of ethics we will rise together. A beautiful thing is happening, breeders are acknowledging their worth and power to create dogs that heal hearts and change lives. And in doing so, the public is taking notice at our unity, our standards and our passion.
Love,
Jeanette
EVALUATION VIDEO FEEDBACK!
Submit one of your evaluation videos for guidance from Jeanette but also used to help others. This video will have Jeanette giving feedback during your video of you as a tester but also the puppy.
A waiver must be signed and a full rights given to publish this video.

There is no guarantee your video will be selected. To apply, sign the waiver and submit the video here: