To join our private Facebook group tp access to more free content and connect with an elite community of Badass Breeders, from first timers, to those that have been breeder for 10 plus years, you do need to make the commitment and dedication to be on the same mission and standards. We are rising above all aspects of breeding from customer service, puppy curriculum, empowering and not enabling to puppy evaluations and placements. Education and support is vital is this journey. We have several options below for you.
Badass Breeder Puppy Evaluation Course
Learn how to properly evaluate puppies and how to place them accordingly. This 5 course class will give you the opportunity to learn, practice and perfect your puppy evaluations. Most breeders cannot effectively evaluate a puppy and when you can do so with accuracy, it will transform your breeding program! There is no greater reward than ensuring a human gets the puppy they want and a puppy gets the human they deserve.

3 Day On Site Consultation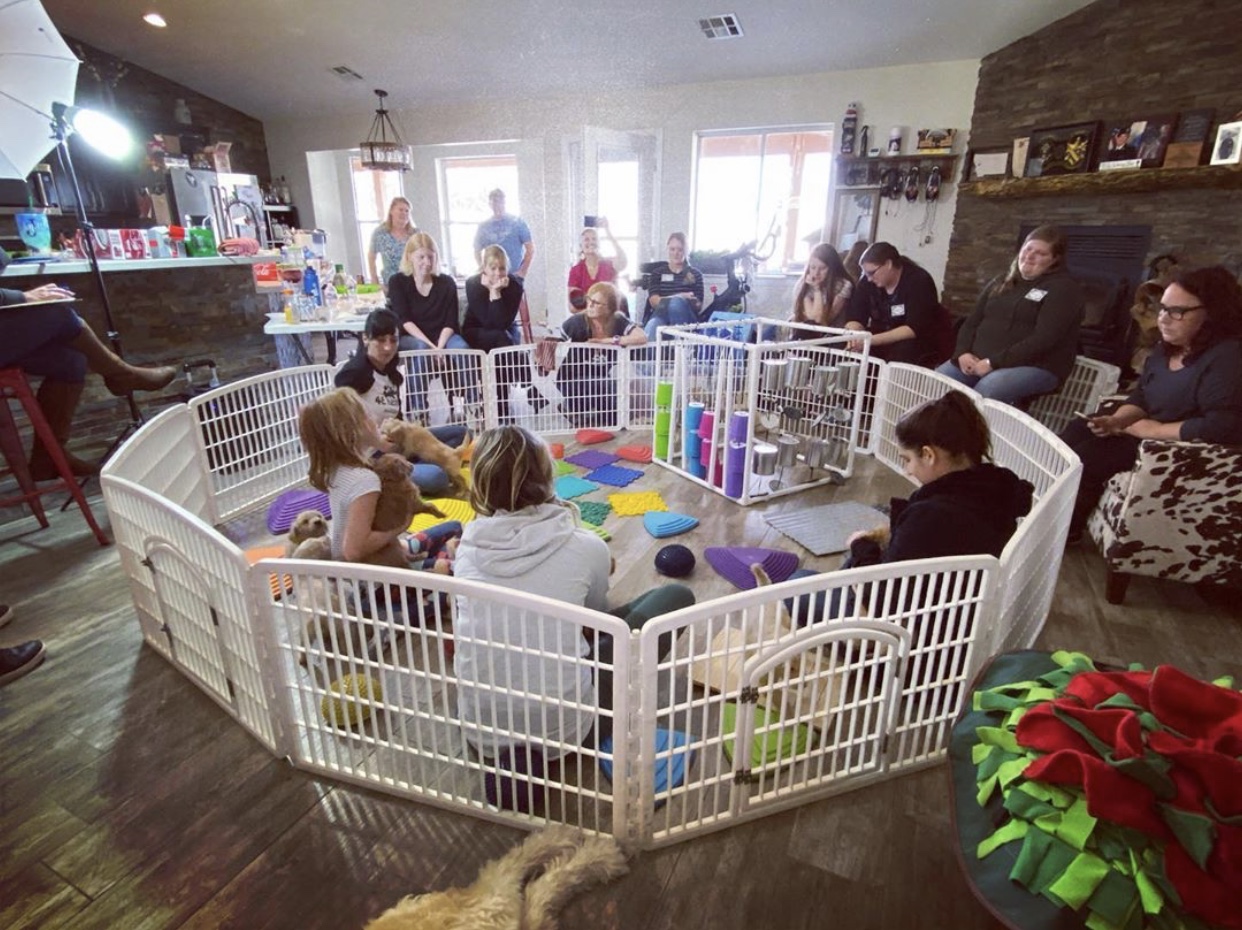 $ 2995.00 USD
Jeanette will come to you for 3 days of consultation to help you transform your breeding program. Want Jeanette's help and training for social media? Working your puppies through curriculum? Evaluating your puppies and helping guide you through a go home day? Whatever you need! This consultation will be tailored to your needs. Please contact Jeanette directly for scheduling. jeanette@badassbreeder.com Included: 1 day of 4 hours work 1 day of 6 hours work 1 day of 6 hours work
Finally an all inclusive breeder software to document and run your entire program. Learn more and sign up for release updates by clicking on the picture below!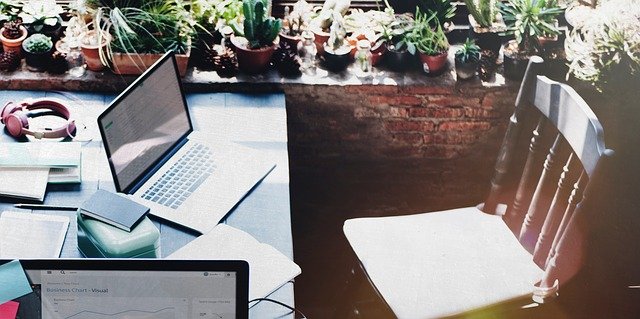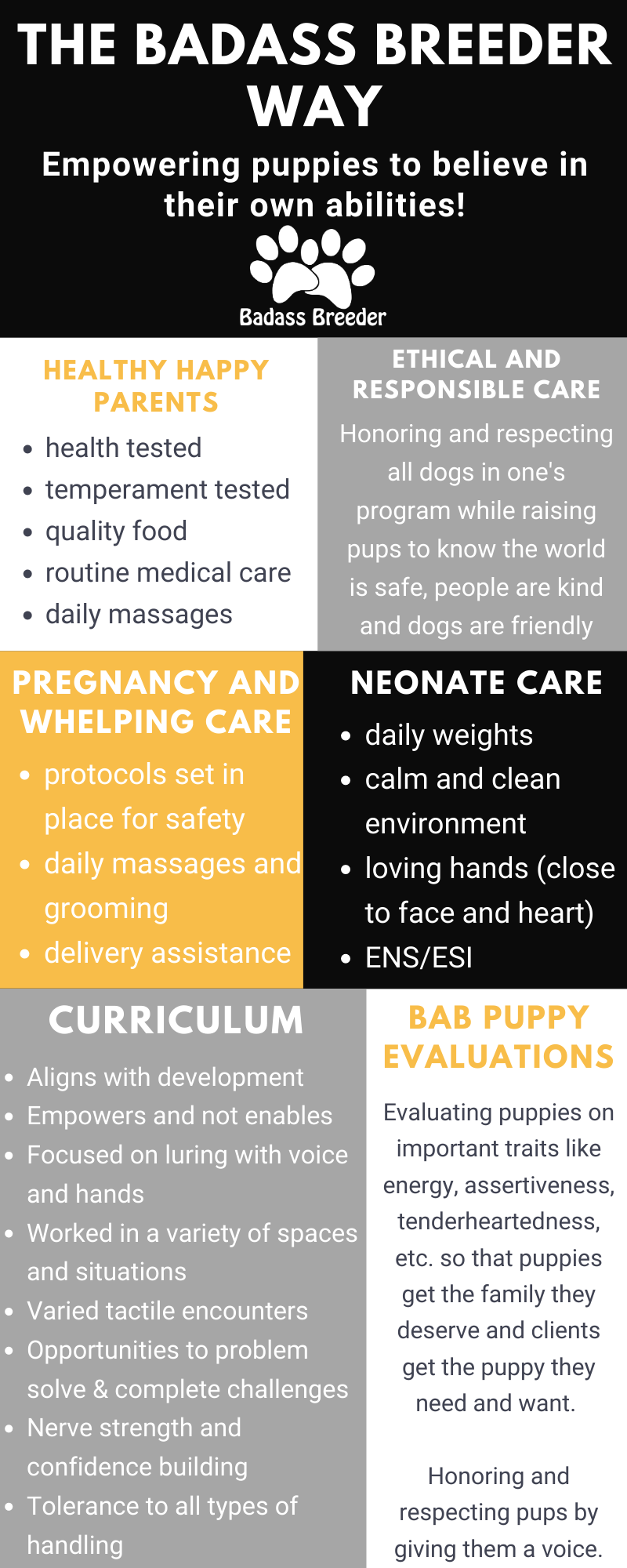 © 2019Copyright Badass Breeders